Atlas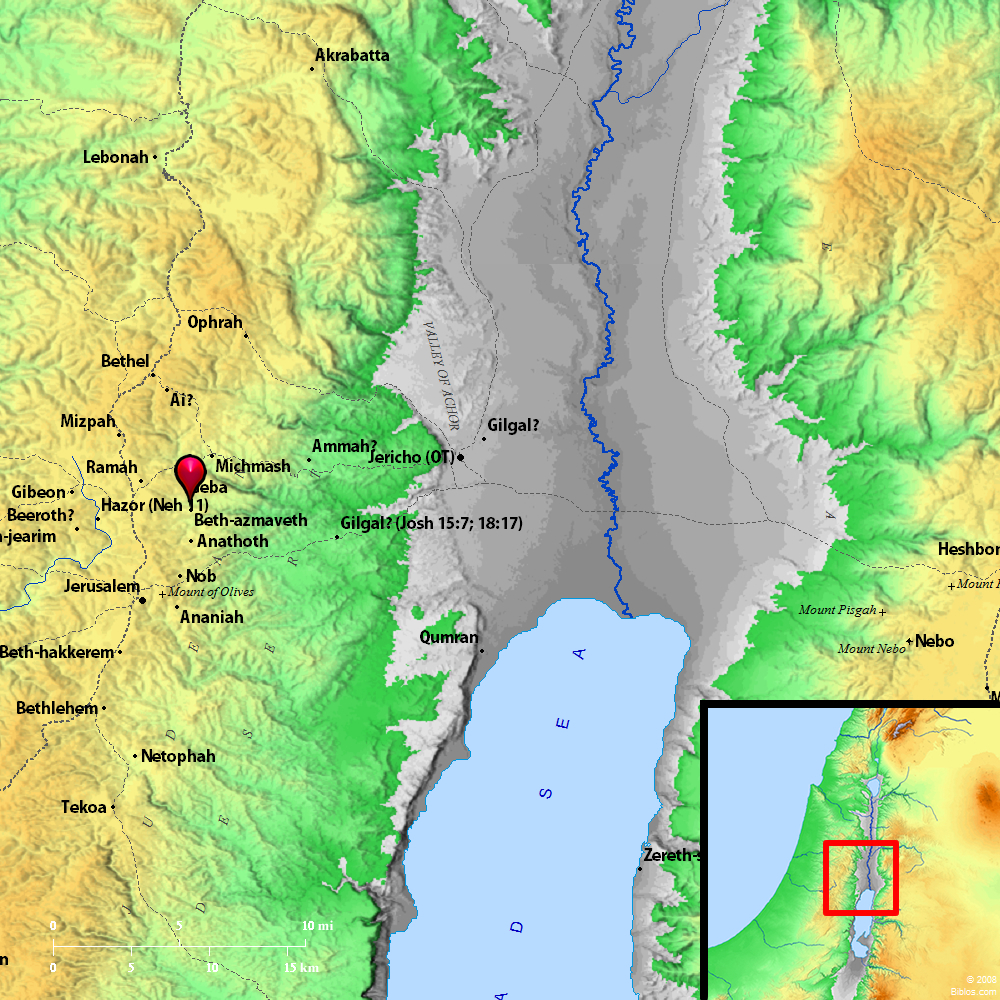 ---
Maps Created using Biblemapper 3.0
Additional data from OpenBible.info
Occurrences
Nehemiah 7:28
The men of Beth Azmaveth, forty-two.
Encyclopedia
AZMAVETH (2)
az-ma'-veth (`azmaweth; Asmoth or Azmoth, "strong one of death"; Ezra 2:24): Is probably identical with el-Chizma, a village a little to the North of `Anata (Anathoth). It corresponds to Beth-azmaveth (Nehemiah 7:28).
---
BETH-AZ'MAVETH, probably at Hizmeh, a village 4 ms. n.n.e. of Jerusalem. It is 2020 ft. above the sea and 2 ms. due s. of Geba which is 200 ft. higher. Mentioned only in Neh. 7:28.
Strong's Hebrew
H1041: Beth-azmaveth
"house of Azmaveth," a place near Jer.