Atlas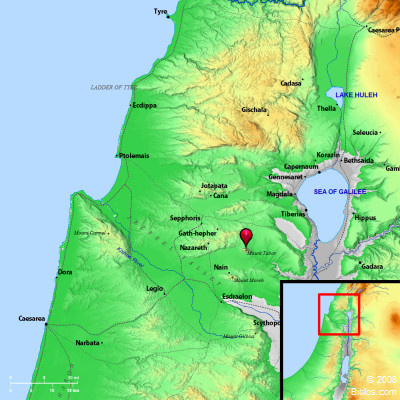 ---
Maps Created using Biblemapper 3.0
Additional data from OpenBible.info
---
You are free to use up to 50 Biblos coprighted maps (small or large) for your website or presentation. Please credit Biblos.com.
Occurrences
Joshua 19:33
Their border was from Heleph, from the oak in Zaanannim, Adaminekeb, and Jabneel, to Lakkum. It ended at the Jordan.
Encyclopedia
LAKKUM
lak'-um (laqqum; the King James Version, Lakum): A town on the border of Naphtali, named with Adami, Nekeb and Jabneel, apparently nearer the Jordan (Joshua 19:33).
Strong's Hebrew
H3946: Laqqum
a N. border town of Naphtali