Atlas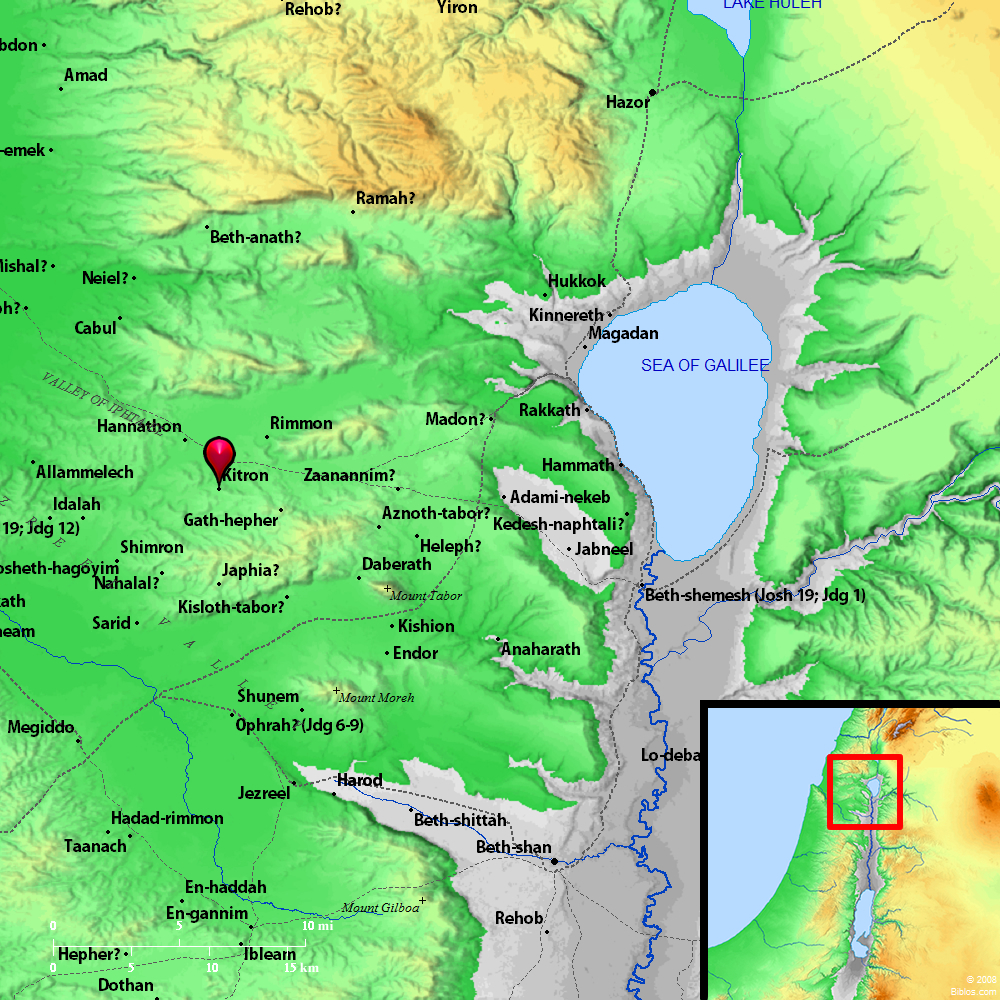 ---
Maps Created using Biblemapper 3.0
Additional data from OpenBible.info
---
You are free to use up to 50 Biblos coprighted maps (small or large) for your website or presentation. Please credit Biblos.com.
Occurrences
Joshua 21:34
To the families of the children of Merari, the rest of the Levites, out of the tribe of Zebulun, Jokneam with its suburbs, Kartah with its suburbs,
Encyclopedia
KARTAH
kar'-ta (qartah): A city in the territory of Zebulun, assigned to the Levites (Joshua 21:34). It is not identified. Possibly it is a variant of KATTATH, or of KARTAN (which see).
Strong's Hebrew
H7177: Qartah
a city in Zebulun