Atlas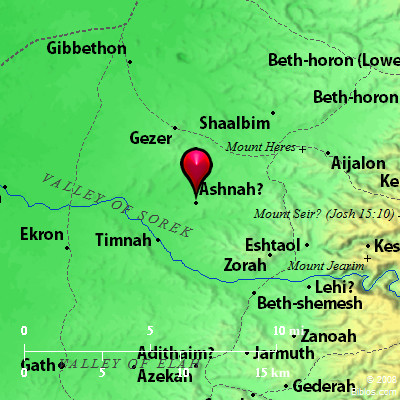 ---
Maps Created using Biblemapper 3.0
Additional data from OpenBible.info
Occurrences
Deuteronomy 1:1
These are the words which Moses spoke to all Israel beyond the Jordan in the wilderness, in the Arabah over against Suph, between Paran, and Tophel, and Laban, and Hazeroth, and Dizahab.
Encyclopedia
ASHNAH
ash'-na ('ashnah): Two sites,

(1) Joshua 15:33, a site in the lowlands of Judah, probably near Estaol and Zorah. The small ruin Aslin between those two places may retain an echo of the old name;

(2) Joshua 15:43 an unknown site farther south.