Atlas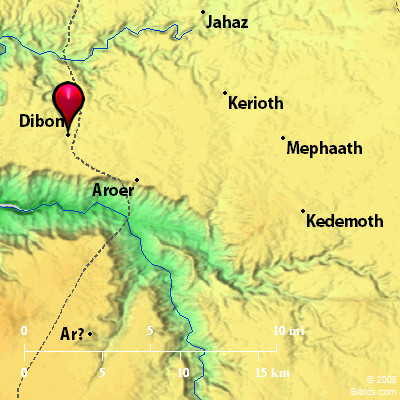 ---
Maps Created using Biblemapper 3.0
Additional data from OpenBible.info
Occurrences
Ezekiel 39:16
Hamonah shall also be the name of a city. Thus shall they cleanse the land.
Encyclopedia
HAMONAH
ha-mo'-na (hamonah): The name of a city which stood apparently near HAMON-GOG (which see) (Ezekiel 39:16).
HAMON-GOG
ha'-mon-gog (hamon-gogh, "the multitude of Gog"): The name of the place where "Gog and all his multitude" are to be buried (Ezekiel 39:11, 15). By a change in the pointing of Ezekiel 39:11, ha-`abharim for ha-`obherim, we should read "valley of Abarim" for "valley of them that pass through." In that case it would seem that the prophet thought of some ravine in the mountains East of the Dead Sea.
Strong's Hebrew
H1997: Hamonah
a city where Gog will be defeated