Atlas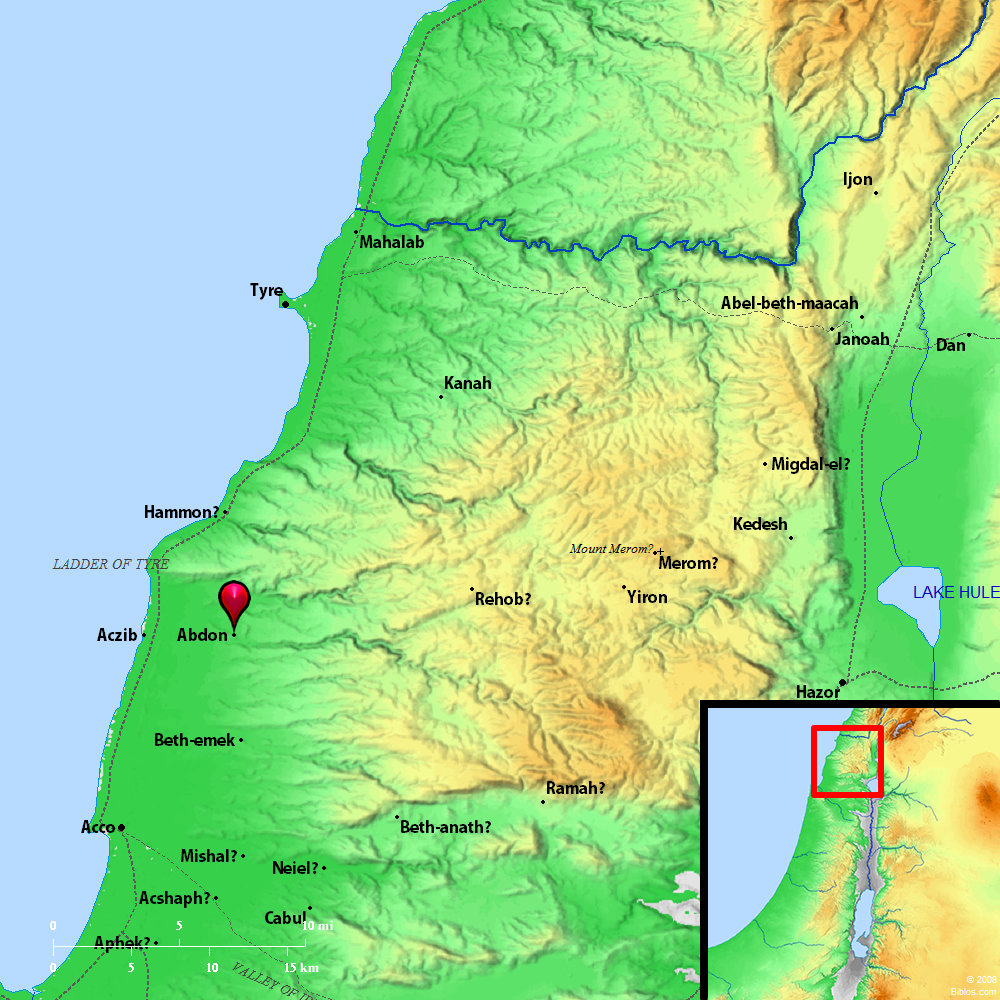 ---
Maps Created using Biblemapper 3.0
Additional data from OpenBible.info
Occurrences
Joshua 19:26
Allammelech, Amad, Mishal. It reached to Carmel westward, and to Shihorlibnath.
Joshua 21:30 Out of the tribe of Asher, Mishal with its suburbs, Abdon with its suburbs,
Encyclopedia
MISHAL
mi'-shal (mish'al): A town in the territory of Asher (Joshua 19:26, the King James Version "Misheal," Maasa), assigned to the Gershonite Levites (Joshua 21:30; Codex Vaticanus Bassellan; Codex Alexandrinus Masaal equals "Mashal" of 1 Chronicles 6:74). Eusebius, Onomasticon (s.v. "Masan") places it near Carmel by the sea. It is not identified.
Strong's Hebrew
H4861: Mishal
a place in Asher