Atlas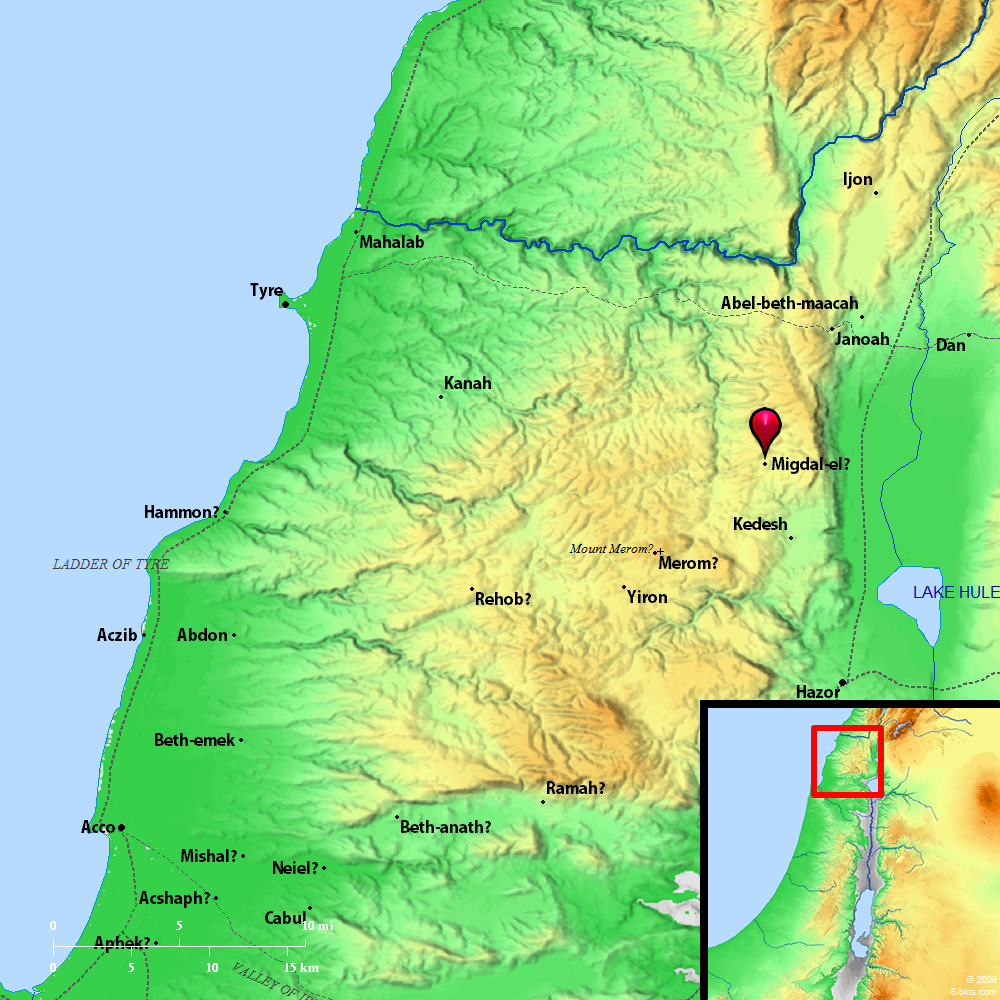 ---
Maps Created using Biblemapper 3.0
Additional data from OpenBible.info
Occurrences
Joshua 19:38
Iron, Migdal El, Horem, Beth Anath, and Beth Shemesh; nineteen cities with their villages.
Encyclopedia
MIGDAL-EL
mig'-dal-el (mighdal-'el; Codex Vaticanus Megalaareim; Codex Alexandrinus Magdalieoram): The name, which means "tower of God," occurs between Iron and Horem in the list of the fenced cities of Naphtali (Joshua 19:38). Eusebius, Onomasticon places it 9 miles from Dora (Tanturah), on the way to Ptolemais, which points to Athlit. But this is far from the territory of Naphtali. It is probably to be identified with either Khirbet Mejdel, 3 miles North of Qedes, or Mejdel Islim, 5 miles farther to the Northwest.
---
MIG'DAL-EL, supposed to be at Mejdel, 3 ms. n. from Tiberias city.
Strong's Hebrew
H4027: Migdal-el
"tower of God," a stronghold in Naphtali