Atlas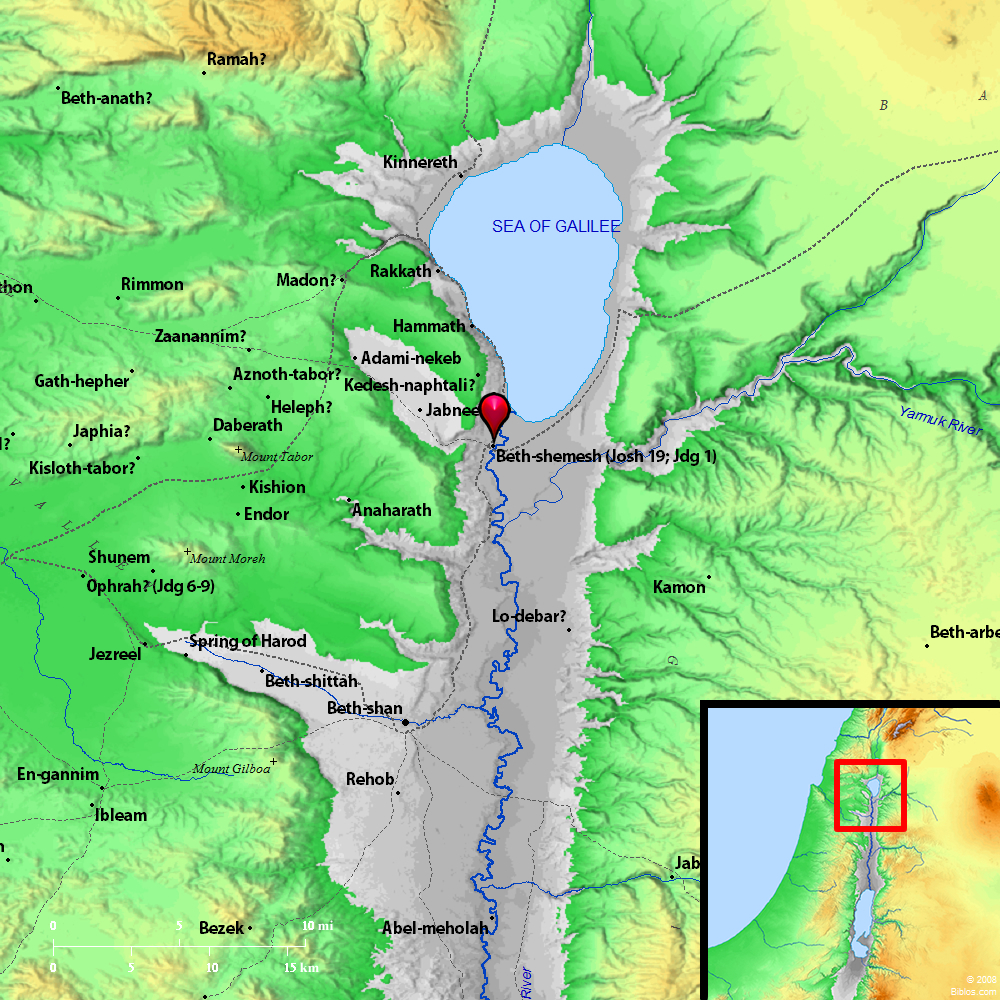 ---
Maps Created using Biblemapper 3.0
Additional data from OpenBible.info
Occurrences
Judges 15:19
But God split the hollow place that is in Lehi, and water came out of it. When he had drunk, his spirit came again, and he revived: therefore its name was called En Hakkore, which is in Lehi, to this day.
Encyclopedia
EN-HAKKORE
en-hak'-o-re, en-hak-o'-re (`en ha-qore', "spring of the partridge"):

Interpreted (Judges 15:19) as meaning "the spring of him that called." So the Septuagint: pege tou epikaloumenou. The spring was in Lehi but the site is unknown.
Strong's Hebrew
H5875: En Haqqore
"spring of the one calling," location of a miraculous spring