Atlas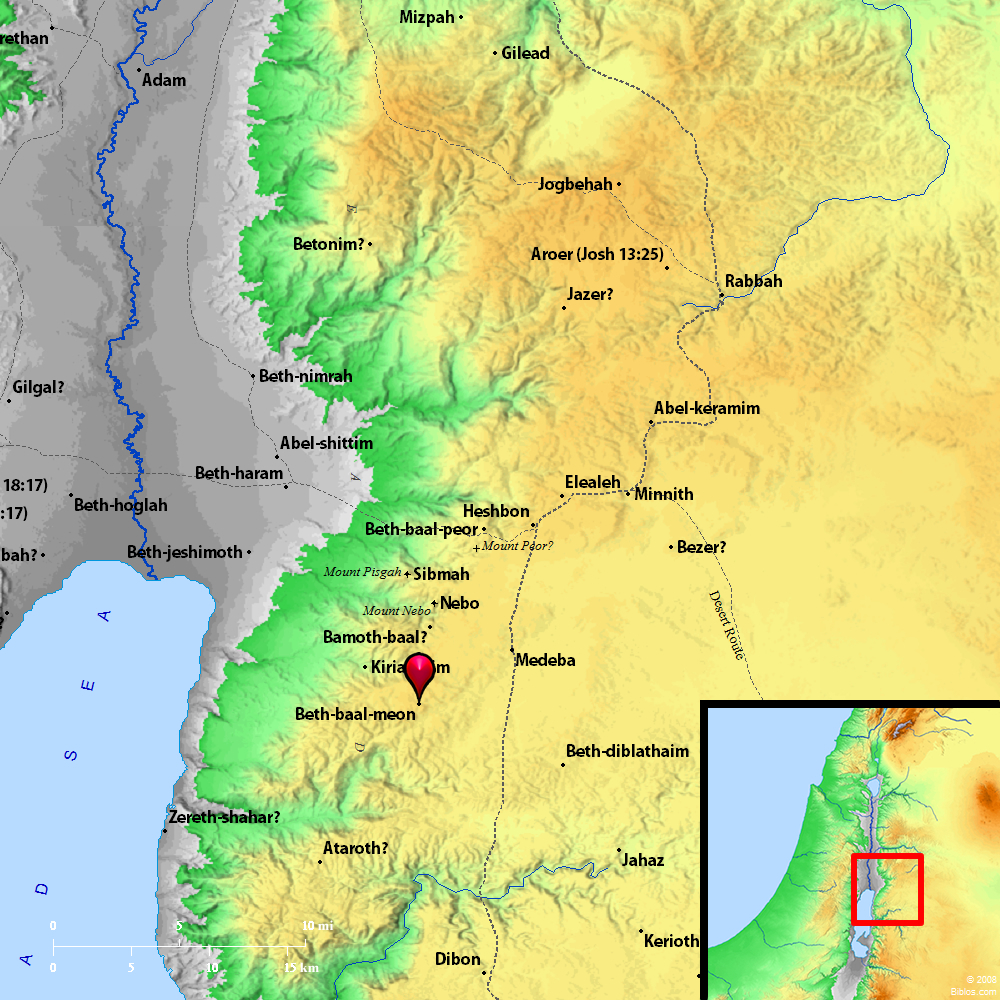 ---
Maps Created using Biblemapper 3.0
Additional data from OpenBible.info
Occurrences
Jeremiah 48:23
and on Kiriathaim, and on Beth Gamul, and on Beth Meon,
Encyclopedia
BAAL-MEON
ba'-al-me'-on ba`al me`on; Beelmeon: A town built by the children of Reuben along with Nebo, "their names being changed" (Numbers 32:38), identical with Beon of Numbers 32:3. As Beth-baal-meon it was given by Moses to the tribe of Reuben (Joshua 13:17). Mesha names it as fortified by him (MS, L. 9). It appears in Jeremiah 48:23 as Beth-meon, one of the cities of Moab. Eusebius, Onomasticon speaks of it as a large village near the hot springs, i.e. Callirrhoe, in Wady Zerka Ma`in, 9 miles from Heshbon. This points to the ruined site of Ma`in, about 4 miles Southwest of Madeba. The ruins now visible however are not older than Roman times.

W. Ewing
---
BA'AL-MEON, also called Beth-baal-meon and Beth-meon, now Ma'in, 11 ms. s.s.w. of Heshbon, and has extensive ruins.
Strong's Hebrew
H1186: Baal Meon
"Baal of (the) habitation," a place East of the Jordan