Atlas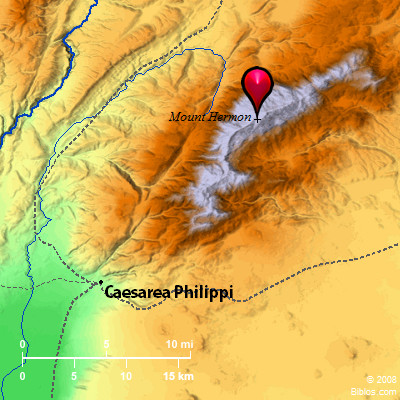 ---
Maps Created using Biblemapper 3.0
Additional data from OpenBible.info
---
You are free to use up to 50 Biblos coprighted maps (small or large) for your website or presentation. Please credit Biblos.com.
Occurrences
Judges 3:3
namely, the five lords of the Philistines, and all the Canaanites, and the Sidonians, and the Hivites who lived on Mount Lebanon, from Mount Baal Hermon to the entrance of Hamath.
Encyclopedia
BAAL-HERMON
ba'-al-hur'-mon ba`al chermon; Baal Ermon: Baalgad under Mount Hermon is described as "toward the sunrising" in Joshua 13:5. If Mount Lebanon proper is here intended the reading may be taken as correct. But in Judges 3:3 Baal-gad is replaced by Baal-hermon. One or the other must be due to a scribal error. The Baal-hermon of 1 Chronicles 5:23 lay somewhere East of the Jordan, near to Mount Hermon. It may possibly be identical with Banias.