Atlas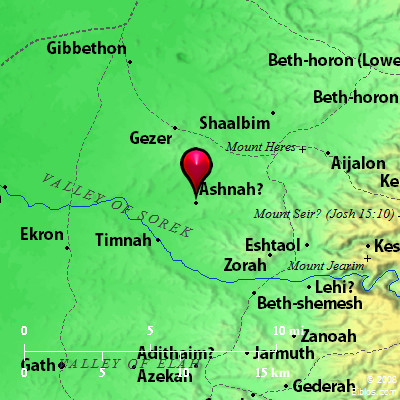 ---
Maps Created using Biblemapper 3.0
Additional data from OpenBible.info
---
You are free to use up to 50 Biblos coprighted maps (small or large) for your website or presentation. Please credit Biblos.com.
Occurrences
Numbers 33:19
They traveled from Rithmah, and encamped in Rimmon Perez.
Numbers 33:20 They traveled from Rimmon Perez, and encamped in Libnah.
Encyclopedia
RIMMON-PEREZ
rim-mon-pe'-rez (rimmon perets; the King James Version Rimmon-parez): A desert camp of the Israelites (Numbers 33:19 f), unidentified. Gesenius translates rimmon as "pomegranate," the place deriving its name from the abundance of pomegranates. But Conder derives it from ramam, "to be high," and translates it "cloven height."

See WANDERINGS OF ISRAEL.
Strong's Hebrew
H7428: Rimmon Parets
"pomegranate of the breach," a place in the desert