Atlas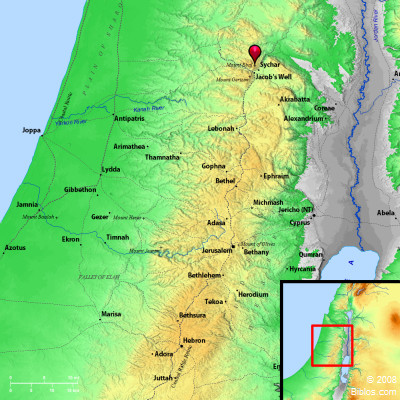 ---
Maps Created using Biblemapper 3.0
Additional data from OpenBible.info
---
You are free to use up to 50 Biblos coprighted maps (small or large) for your website or presentation. Please credit Biblos.com.
Occurrences
Jeremiah 4:15
For a voice declares from Dan, and publishes evil from the hills of Ephraim:
Encyclopedia
EPHRAIM, MOUNT
(har 'ephrayim):

Means that part of the mountain which fell to Ephraim (Joshua 19:50, etc.). The natives speak today of Jebel Nablus, Jebel Cafed, etc., meaning that section of the central range which is subject to each city. It is better therefore to retain the rendering of the King James Version, and not to read with the Revised Version (British and American) "hill-country of Ephraim."