Atlas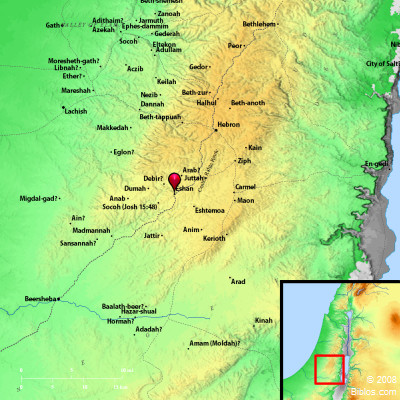 ---
Maps Created using Biblemapper 3.0
Additional data from OpenBible.info
---
You are free to use up to 50 Biblos coprighted maps (small or large) for your website or presentation. Please credit Biblos.com.
Occurrences
Joshua 15:52
Arab, Dumah, Eshan,
Encyclopedia
ESHAN
e'-shan ('esh`an; Esan; the King James Version Eshean):

A town of Judah in the uplands of Hebron (Joshua 15:52). No satisfactory identification has yet been suggested. Some think the name may be a corruption of Beersheba (Encyclopaedia Biblica, which see).
Strong's Hebrew
H824: Eshan
"support," a place in Judah