Atlas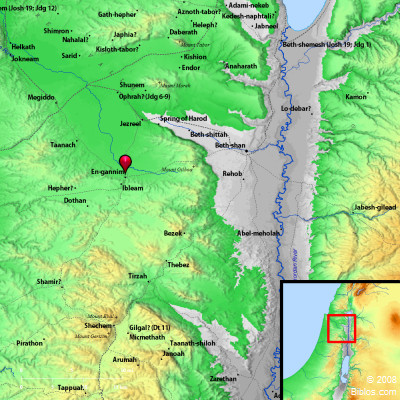 ---
Maps Created using Biblemapper 3.0
Additional data from OpenBible.info
---
You are free to use up to 50 Biblos coprighted maps (small or large) for your website or presentation. Please credit Biblos.com.
Occurrences
Joshua 19:21
Remeth, Engannim, En Haddah, and Beth Pazzez.
Encyclopedia
BETH-PAZZEZ
beth-paz'-ez (beth patstsets; Bersaphes, Baithphrasee): A town in the territory of Issachar, named with En-gannim and En-haddah (Joshua 19:21). The site has not been discovered; it probably lay near the modern Jenin.
Strong's Hebrew
H1048: Beth Patstsets
"place of dispersion," a place in Issachar