Atlas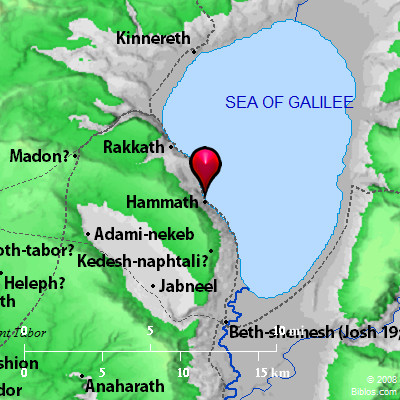 ---
Maps Created using Biblemapper 3.0
Additional data from OpenBible.info
---
You are free to use up to 50 Biblos coprighted maps (small or large) for your website or presentation. Please credit Biblos.com.
Occurrences
Joshua 21:32
Out of the tribe of Naphtali, Kedesh in Galilee with its suburbs, the city of refuge for the manslayer, Hammothdor with its suburbs, and Kartan with its suburbs; three cities.
Encyclopedia
KARTAN
kar'-tan (qartan): A city in the territory of Naphtali, given to the Gershonite Levites (Joshua 21:32). It is called Kiriathaim in 1 Chronicles 6:76. Kartan may be a contraction of this. Cheyne (EB, under the word) suggests that both names may be corruptions from "Chinnereth." Neither is mentioned in Joshua 19:32, 38, in the list of Naphtalite cities, while Chinnereth is.
Strong's Hebrew
H7178: Qartan
a city in Naphtali