Atlas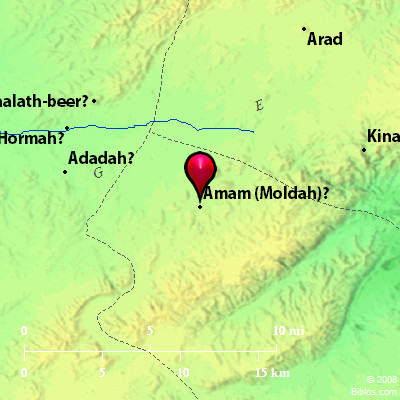 ---
Maps Created using Biblemapper 3.0
Additional data from OpenBible.info
---
You are free to use up to 50 Biblos coprighted maps (small or large) for your website or presentation. Please credit Biblos.com.
Occurrences
Joshua 15:25
Hazor Hadattah, Kerioth Hezron (the same is Hazor),
Encyclopedia
HAZOR-HADATTAH
ha'-zor-ha-dat'-a (Aramaic chatsor chadhattah, "New Hazor"): "An Aramaic adjective, however, in this region is so strange that the reading must be questioned" (Di). One of the "uttermost cities. of Judah toward the border of Edom" (Joshua 15:25). Eusebius and Jerome describe a "New Hazor" to the East of Ascalon, but this is too far North.
Strong's Hebrew
H2675: Chatsor Chadattah
a place in the desert of Judah