Atlas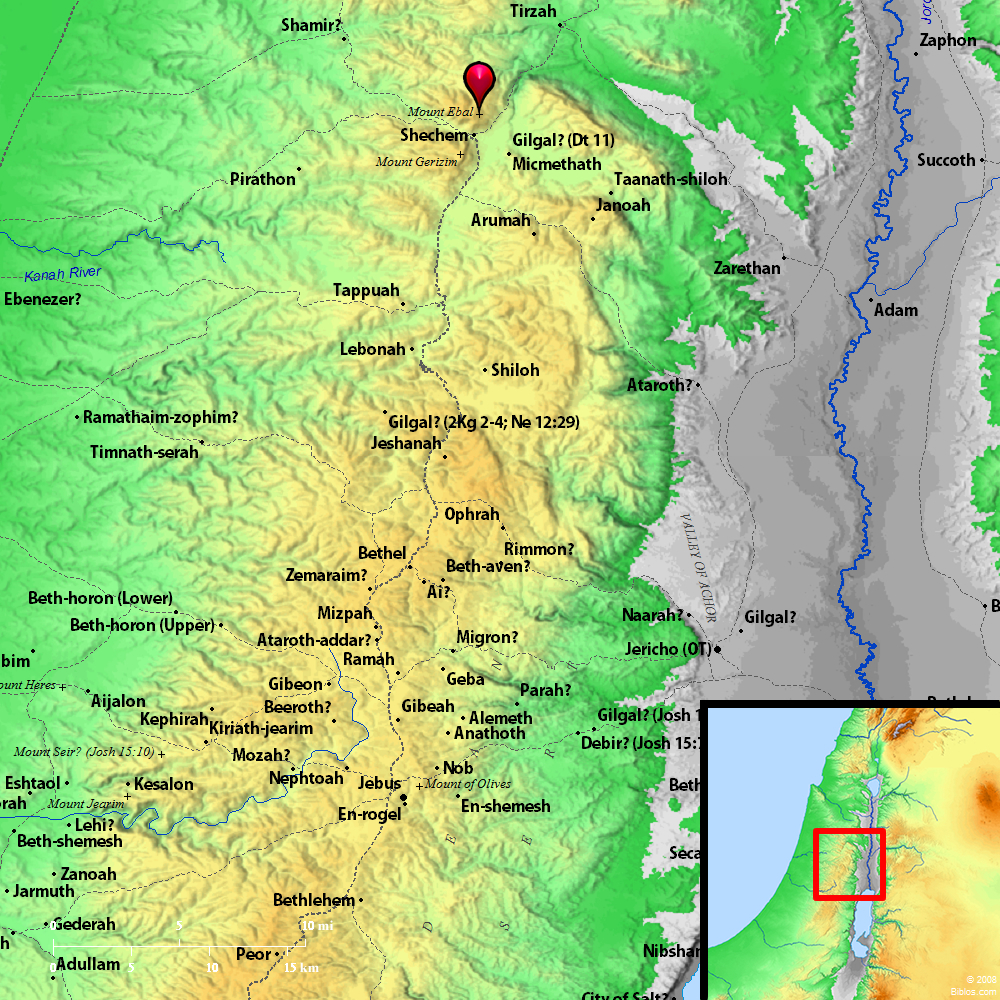 ---
Maps Created using Biblemapper 3.0
Additional data from OpenBible.info
---
You are free to use up to 50 Biblos coprighted maps (small or large) for your website or presentation. Please credit Biblos.com.
Occurrences
Judges 9:46
When all the men of the tower of Shechem heard of it, they entered into the stronghold of the house of Elberith.
Judges 9:47 It was told Abimelech that all the men of the tower of Shechem were gathered together.
Judges 9:49 All the people likewise each cut down his bough, and followed Abimelech, and put them at the base of the stronghold, and set the stronghold on fire on them; so that all the people of the tower of Shechem died also, about a thousand men and women.
Encyclopedia
TOWER OF SHECHEM
(mighdal shekhem): Mentioned only in Judges 9:46-49. It seems along with the Beth-millo and the Beth-el-berith to have comprised the three strongest parts of the fortification when Abimelech besieged the town. It was, however, abandoned by its defenders, who took refuge in the Beth-millo, in which they were slain.