Atlas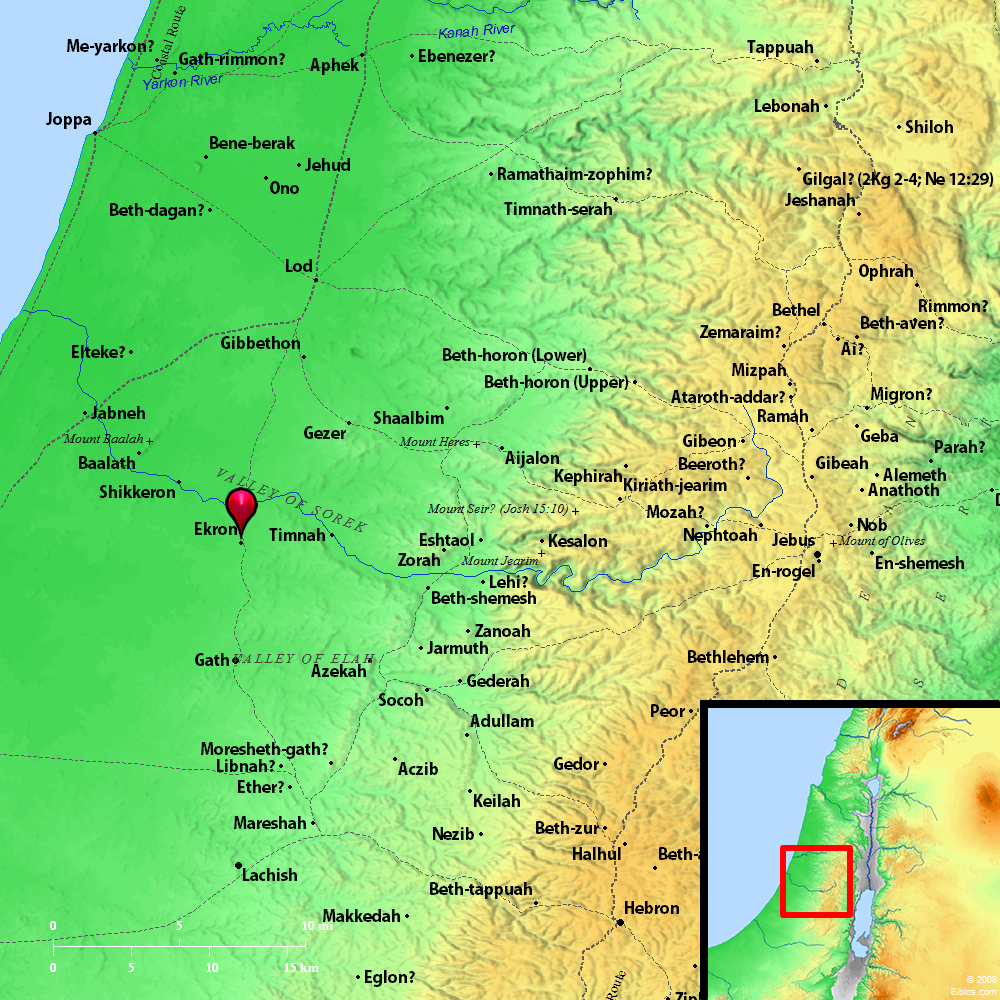 ---
Maps Created using Biblemapper 3.0
Additional data from OpenBible.info
---
You are free to use up to 50 Biblos coprighted maps (small or large) for your website or presentation. Please credit Biblos.com.
Occurrences
Joshua 15:11
and the border went out to the side of Ekron northward; and the border extended to Shikkeron, and passed along to Mount Baalah, and went out at Jabneel; and the goings out of the border were at the sea.
Encyclopedia
SHIKKERON
shik'-er-on (shikkeron; the King James Version Shicron): A place mentioned in Joshua 15:11 as being on the northern border of Judah, between Ekron and Baalah, Jabneel being beyond, toward the sea. The site is unknown, but Rev. C. Hauser (PEFS, 1907, 289) suggests Tell es-Sellakeh, Northwest of `Akir, remarking that if this were the site the boundary would follow a natural course over the mountain to Jabneel.
Strong's Hebrew
H7942: Shikkeron
a city on N.W. border of Judah