Atlas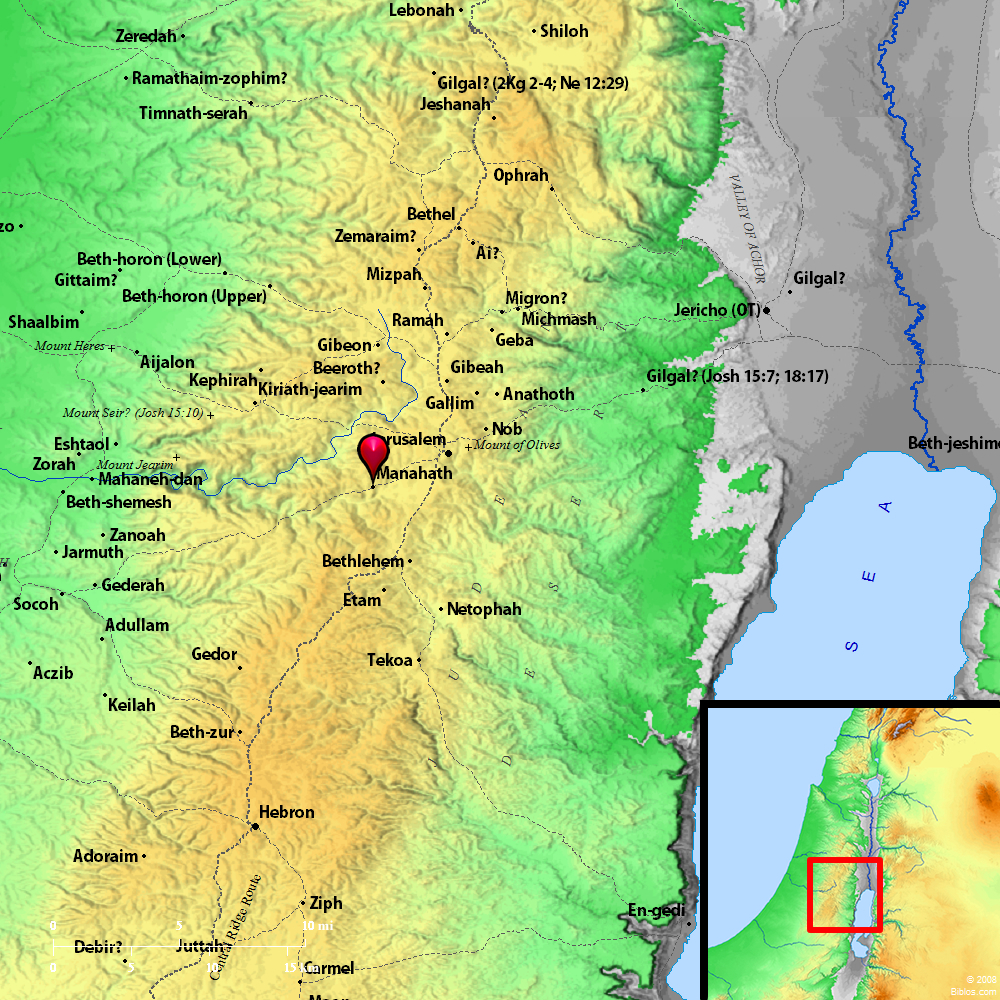 ---
Maps Created using Biblemapper 3.0
Additional data from OpenBible.info
---
You are free to use up to 50 Biblos coprighted maps (small or large) for your website or presentation. Please credit Biblos.com.
Occurrences
Judges 20:43
They surrounded the Benjamites, chased them, and trod them down at their resting place, as far as over against Gibeah toward the sunrise.
Encyclopedia
NOHAH
no'-ha (nochah, "rest"): The fourth son of Benjamin (1 Chronicles 8:2). It is probable that in Judges 20:43, instead of "a resting-place" we should read "Nohah," which may have been the settlement of the family.