Atlas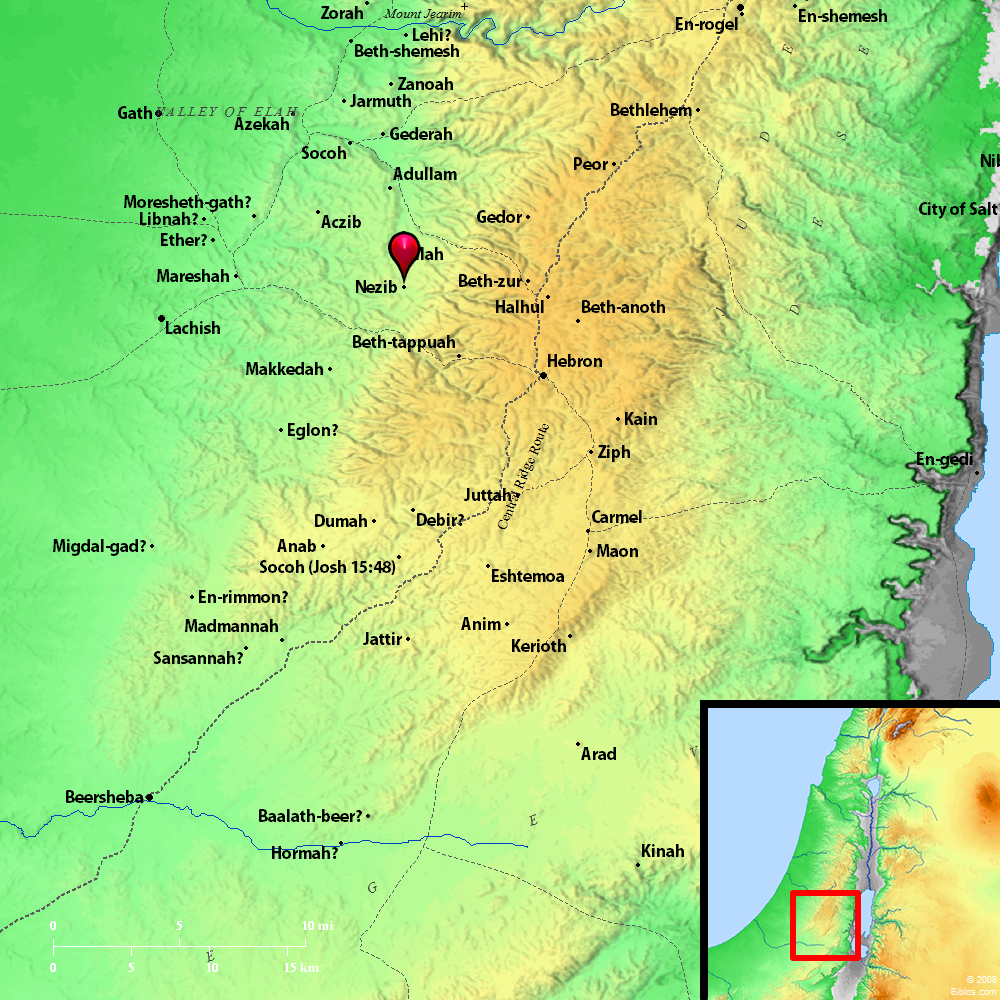 ---
Maps Created using Biblemapper 3.0
Additional data from OpenBible.info
---
You are free to use up to 50 Biblos coprighted maps (small or large) for your website or presentation. Please credit Biblos.com.
Occurrences
Joshua 15:43
Iphtah, Ashnah, Nezib,
Encyclopedia
NEZIB
ne'-zib (netsibh; Codex Vaticanus Naseib; Codex Alexandrinus Nesib): A town in the Judean Shephelah, mentioned along with Keilah and Mareshah (Joshua 15:43). Eusebius, Onomasticon, places it 7 miles from Eleutheropolis (Beit Jibrin), on the road to Hebron. It is represented today by Beit Nasib, a village with ancient remains some 2 miles Southwest of Khirbet Kila (Keilah).
Strong's Hebrew
H5334: Netsib
a place in Judah