Atlas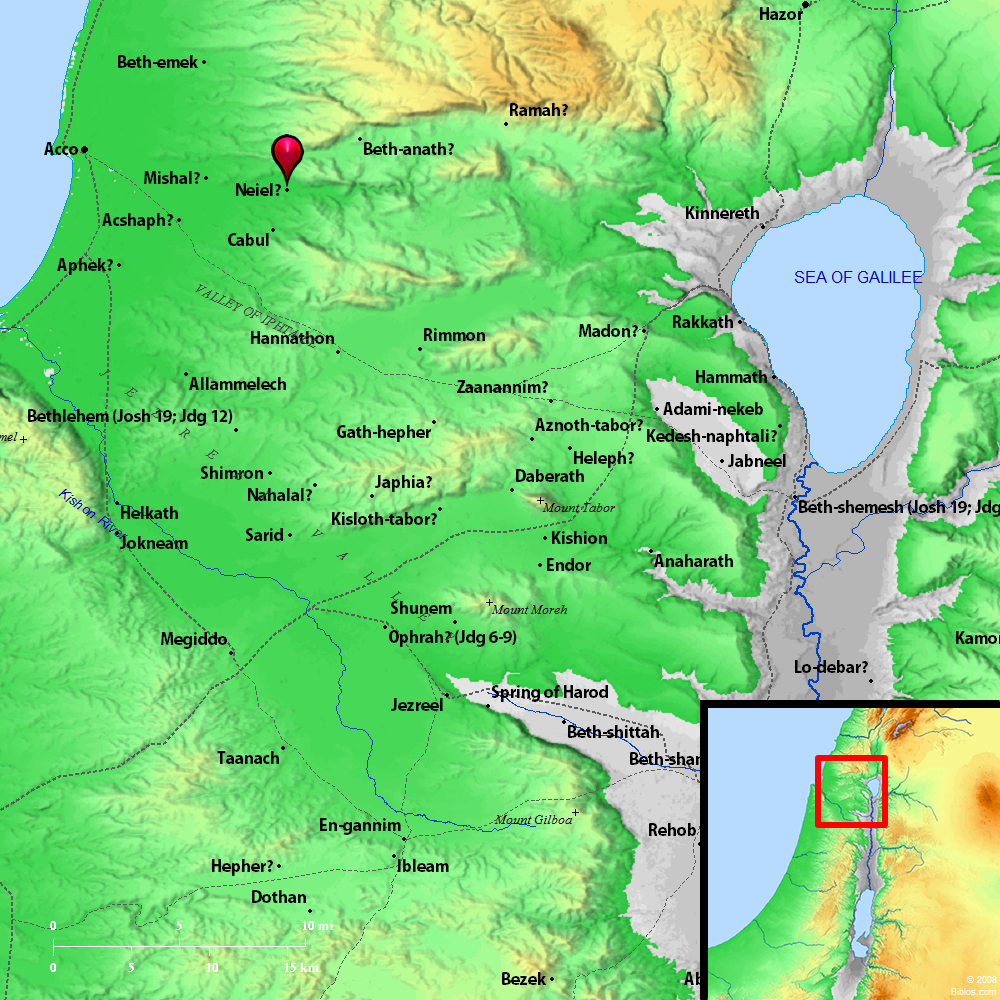 ---
Maps Created using Biblemapper 3.0
Additional data from OpenBible.info
---
You are free to use up to 50 Biblos coprighted maps (small or large) for your website or presentation. Please credit Biblos.com.
Occurrences
Joshua 19:27
It turned toward the sunrise to Beth Dagon, and reached to Zebulun, and to the valley of Iphtah El northward to Beth Emek and Neiel. It went out to Cabul on the left hand,
Encyclopedia
NEIEL
ne`i'-el (ne`i'el; Codex Vaticanus Inael; Codex Alexandrinus Aniel): A town on the boundary between Zebulun and Asher mentioned between Jiftah-el and Cabul (Joshua 19:27). It may be the same as Neah (Joshua 19:13), but the place is not identified.
Strong's Hebrew
H5272: N'iy'el
youth, early life