Atlas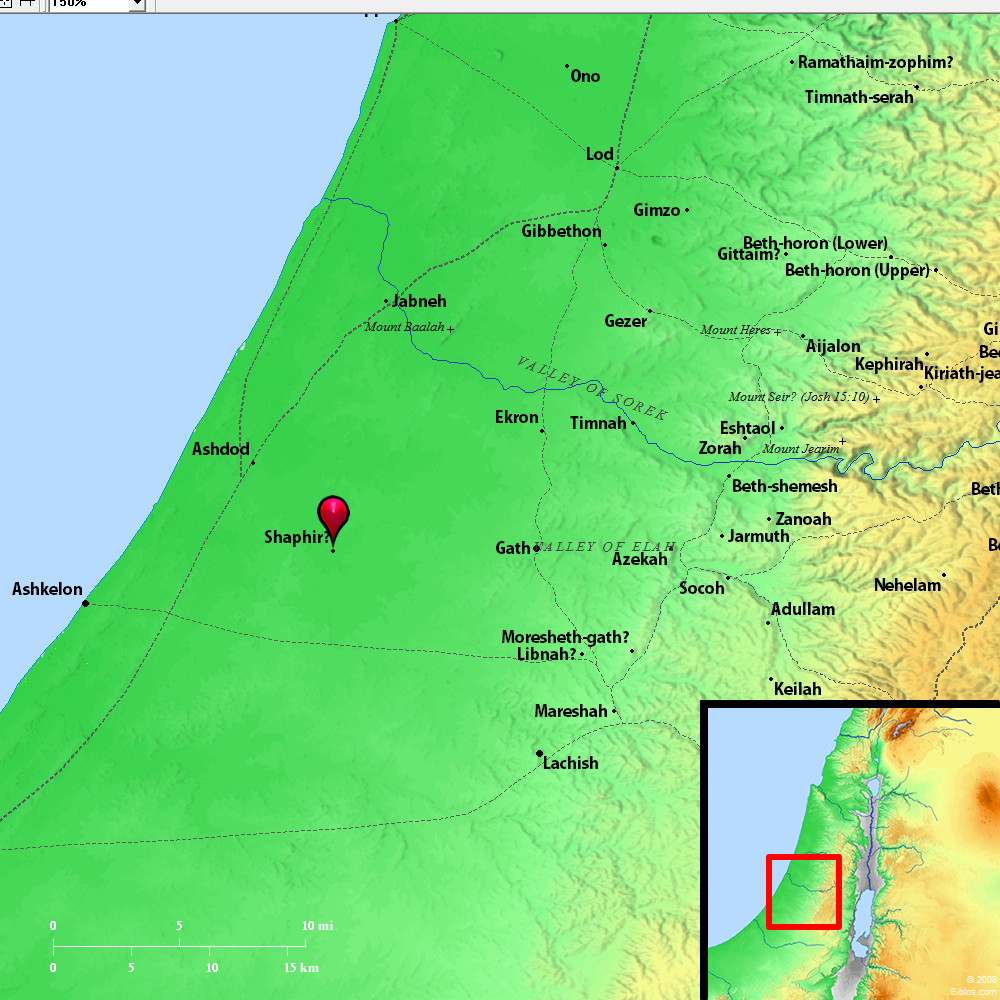 ---
Maps Created using Biblemapper 3.0
Additional data from OpenBible.info
---
You are free to use up to 50 Biblos coprighted maps (small or large) for your website or presentation. Please credit Biblos.com.
Occurrences
Micah 1:12
For the inhabitant of Maroth waits anxiously for good, because evil has come down from Yahweh to the gate of Jerusalem.
Encyclopedia
MAROTH
ma'-roth, ma'-roth (maroth; (katoikousa) (odunas): An unknown town probably in the Philistine plain, named by Micah (1:12).
Strong's Hebrew
H4796: Maroth
a place in Judah