Atlas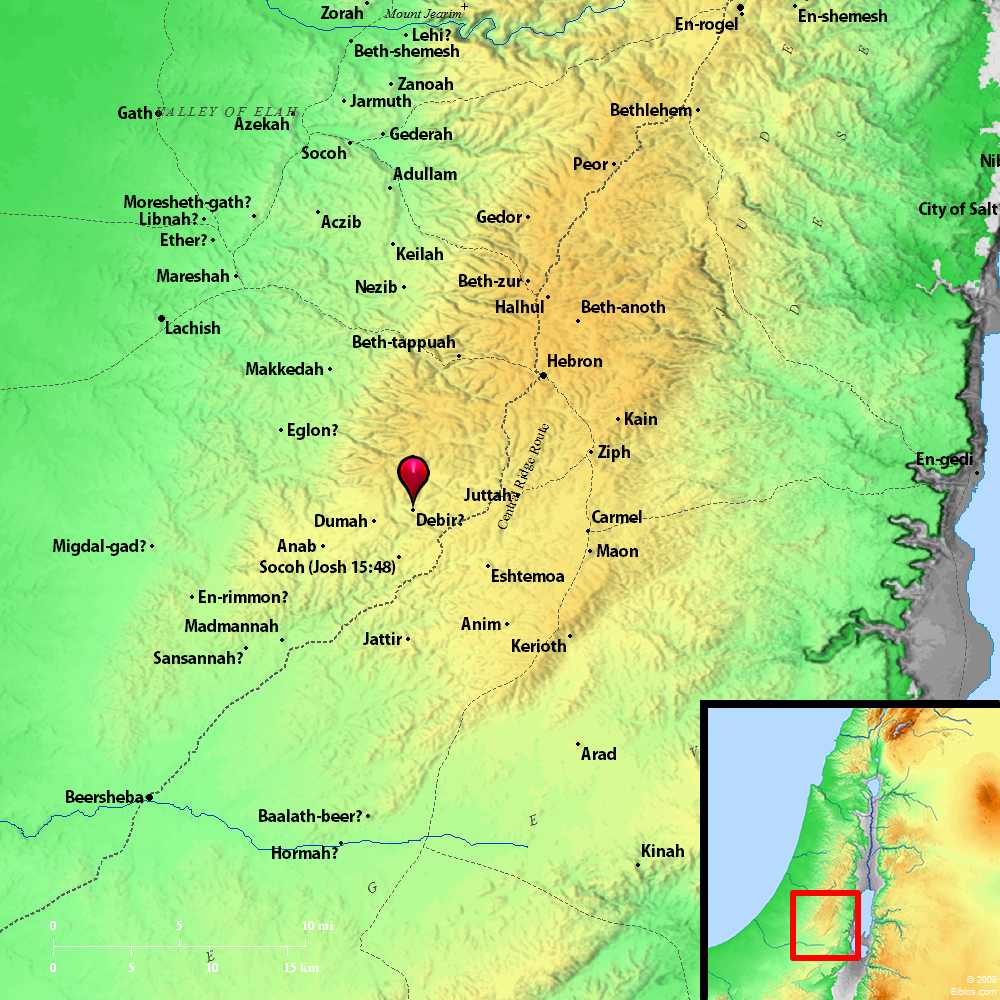 ---
Maps Created using Biblemapper 3.0
Additional data from OpenBible.info
---
You are free to use up to 50 Biblos coprighted maps (small or large) for your website or presentation. Please credit Biblos.com.
Occurrences
Joshua 15:49
Dannah, Kiriath Sannah (which is Debir),
Encyclopedia
KIRIATH-SANNAH
kir-i-ath-san'-a (qiryath sannah; the King James Version Kirjath Sannah): In Joshua 15:49 it is called "Debir," and is identical with KIRIATH-SEPHER (which see). Aspolis grammaton, "city of books," is the reading in Septuagint, the most natural explanation is that cannah, is a copyist's error for cepher, but Sayce considers this an ancient Canaanite name meaning "city of instruction," and that it occurs in the Tell el-Amarna Letters in the form "Bit' sani."