Atlas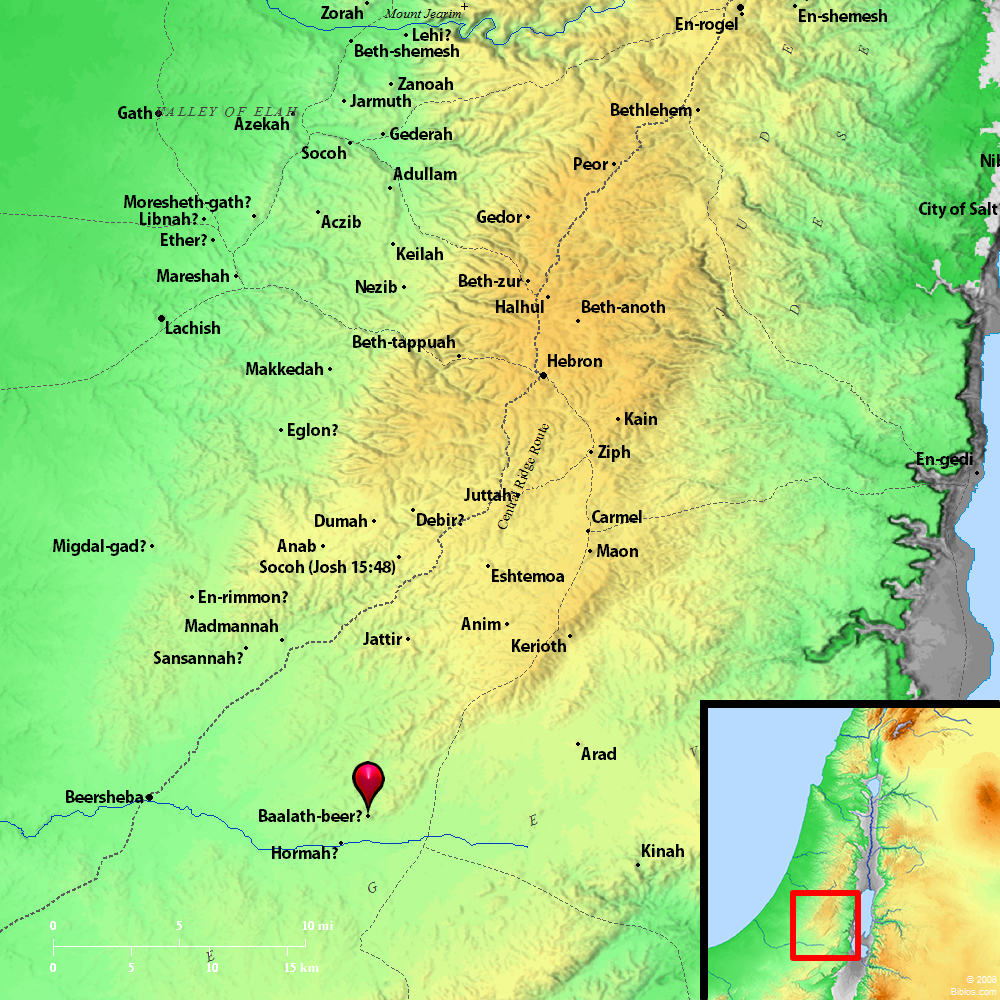 ---
Maps Created using Biblemapper 3.0
Additional data from OpenBible.info
---
You are free to use up to 50 Biblos coprighted maps (small or large) for your website or presentation. Please credit Biblos.com.
Occurrences
Joshua 15:29
Baalah, Iim, Ezem,
Encyclopedia
IYIM
i'-yim (iyim, "heaps"-the form of which, `iye, is the construct):

(1) A short form of the name Iye-abarim (Numbers 33:45).

(2) A town in the territory of Judah (Joshua 15:29; English Versions of the Bible wrongly "Iim"). It lay in the extreme South, "toward the border of Edom." It is not identified.
Strong's Hebrew
H5864: Iyyim
a place on the E. border of Moab