Atlas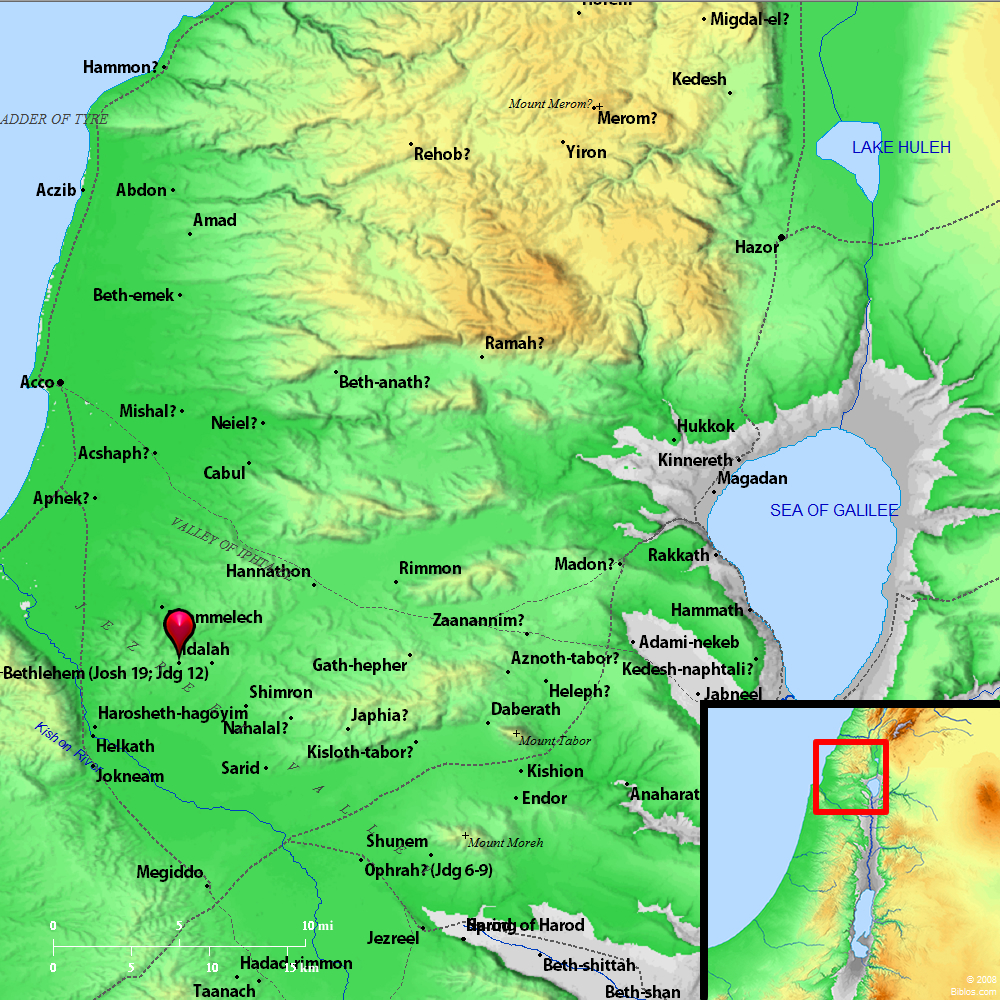 ---
Maps Created using Biblemapper 3.0
Additional data from OpenBible.info
---
You are free to use up to 50 Biblos coprighted maps (small or large) for your website or presentation. Please credit Biblos.com.
Occurrences
Joshua 19:15
Kattath, Nahalal, Shimron, Idalah, and Bethlehem: twelve cities with their villages.
Encyclopedia
IDALAH
id'-a-la, i-da'-la (yidh'alah): A town in the territory of Zebulun, named with Shimron and Beth-lehem (Joshua 19:15). The Talmud identifies it with Churyeh (Talm Jerusalem on Megh., I, 1). This, Conder thinks, may be represented by the modern Khirbet el-Chuwara to the South of Beit Lachm.
Strong's Hebrew
H3030: Yidalah
a place in Zebulun