Atlas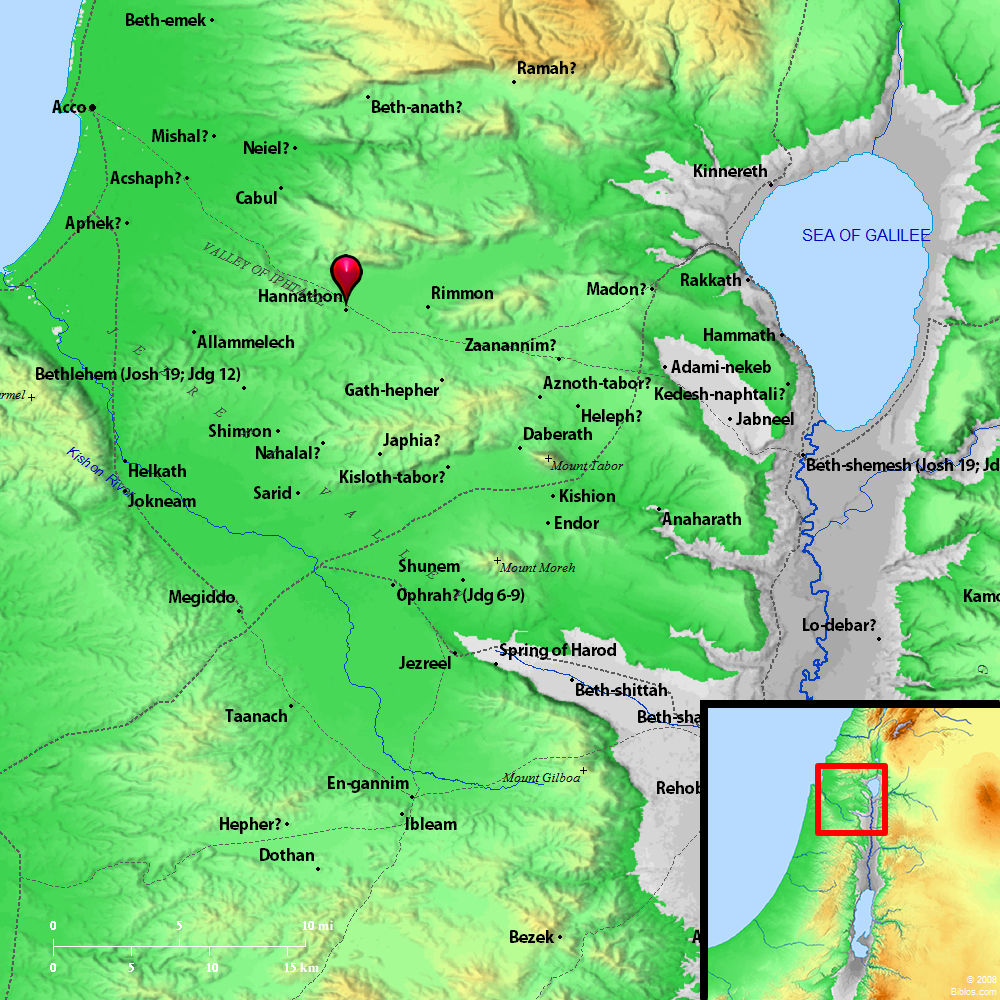 ---
Maps Created using Biblemapper 3.0
Additional data from OpenBible.info
---
You are free to use up to 50 Biblos coprighted maps (small or large) for your website or presentation. Please credit Biblos.com.
Occurrences
Joshua 19:14
The border turned around it on the north to Hannathon; and it ended at the valley of Iphtah El;
Encyclopedia
HANNATHON
han'-a-thon (channathon): A city on the northern boundary of Zebulun (Joshua 19:14). It is probably identical with Kefar Hananyah, which the Mishna gives as marking the northern limit of lower Galilee (Neubauer, Geog. du Talmud, 179). It is represented by the modern Kefr 'Anan, about 3 miles Southeast of er-Rameh.
Strong's Hebrew
H2615: Channathon
a place in Zebulun