Atlas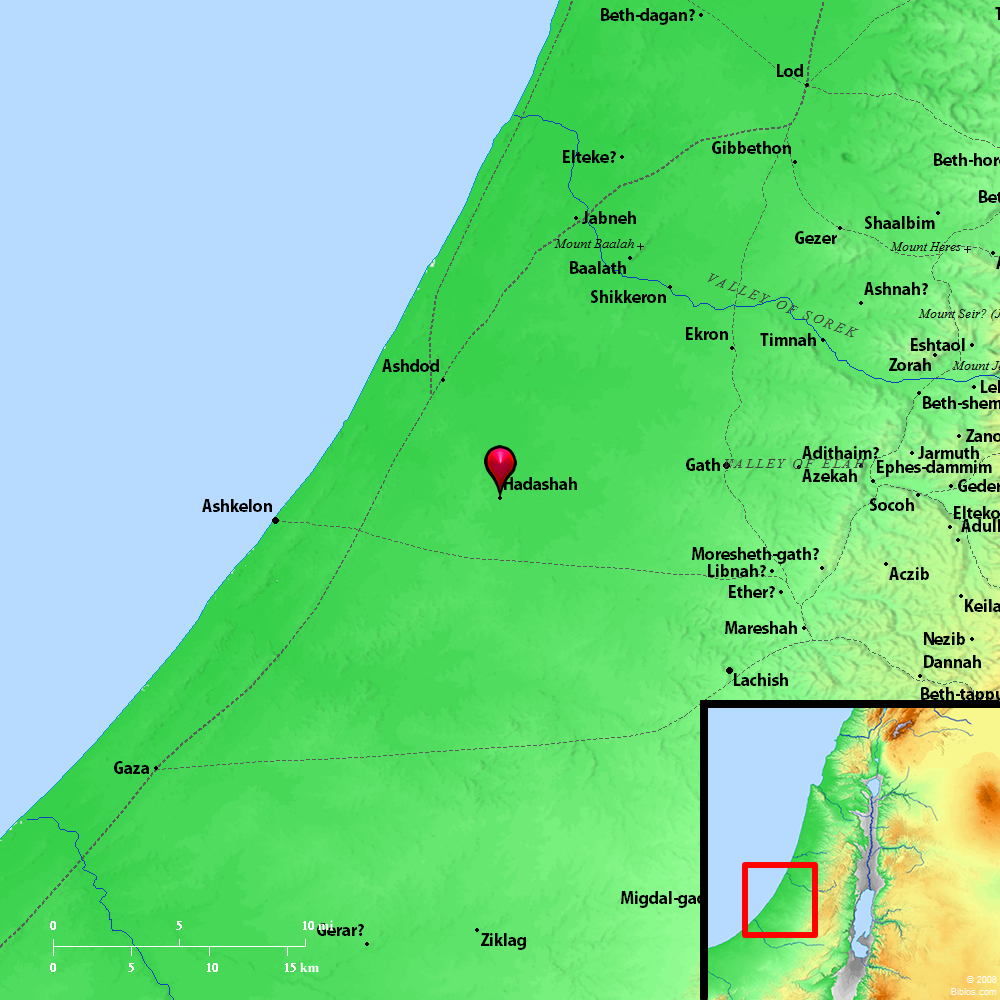 ---
Maps Created using Biblemapper 3.0
Additional data from OpenBible.info
---
You are free to use up to 50 Biblos coprighted maps (small or large) for your website or presentation. Please credit Biblos.com.
Occurrences
Joshua 15:37
Zenan, Hadashah, Migdal Gad,
Encyclopedia
HADASHAH
ha-da'-sha, had'-a-sha (chadhashah, "new"): A town in the Shephelah of Judah, named with Zenan and Migdal-gad (Joshua 15:37). According to the Mishna (`Erubhin, v. 6), it was the smallest town in Judah. It is not identified.
Strong's Hebrew
H2322: Chadashah
"new," a city in Judah