Atlas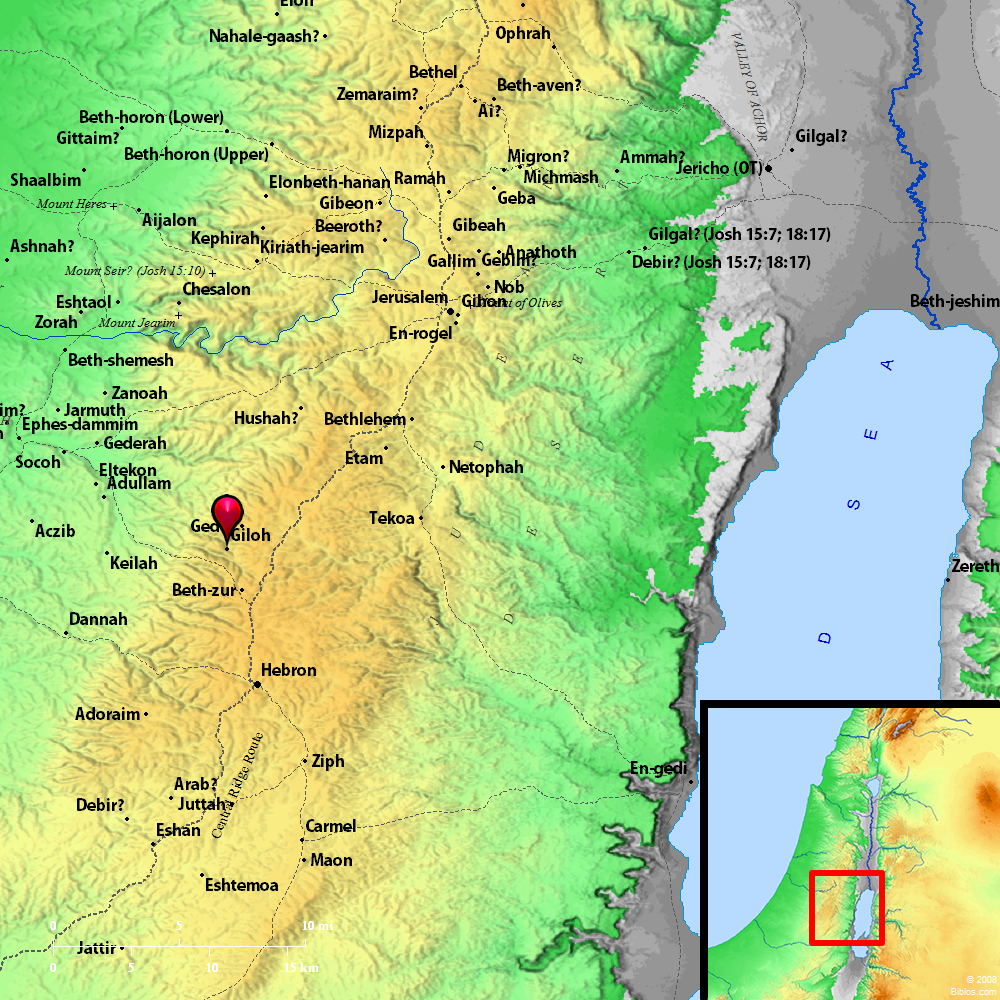 ---
Maps Created using Biblemapper 3.0
Additional data from OpenBible.info
---
You are free to use up to 50 Biblos coprighted maps (small or large) for your website or presentation. Please credit Biblos.com.
Occurrences
2 Samuel 23:34
Eliphelet the son of Ahasbai, the son of the Maacathite, Eliam the son of Ahithophel the Gilonite,
Encyclopedia
GILOH
gi'-lo (giloh): A town in the hill country of Judah mentioned along with Jattir, Socoh, Debir, Eshtemoa, etc. (Joshua 15:51). Ahithophel came from here (2 Samuel 15:12) and is called the Gilonite (2 Samuel 23:34). Driver infers from this last that the original form was Gilon, not Giloh. Probably the ruins Kb. Jala, in the hills 3 miles Northwest of Hulhul, mark the site (PEF, III, 313, Sh XXI).