Atlas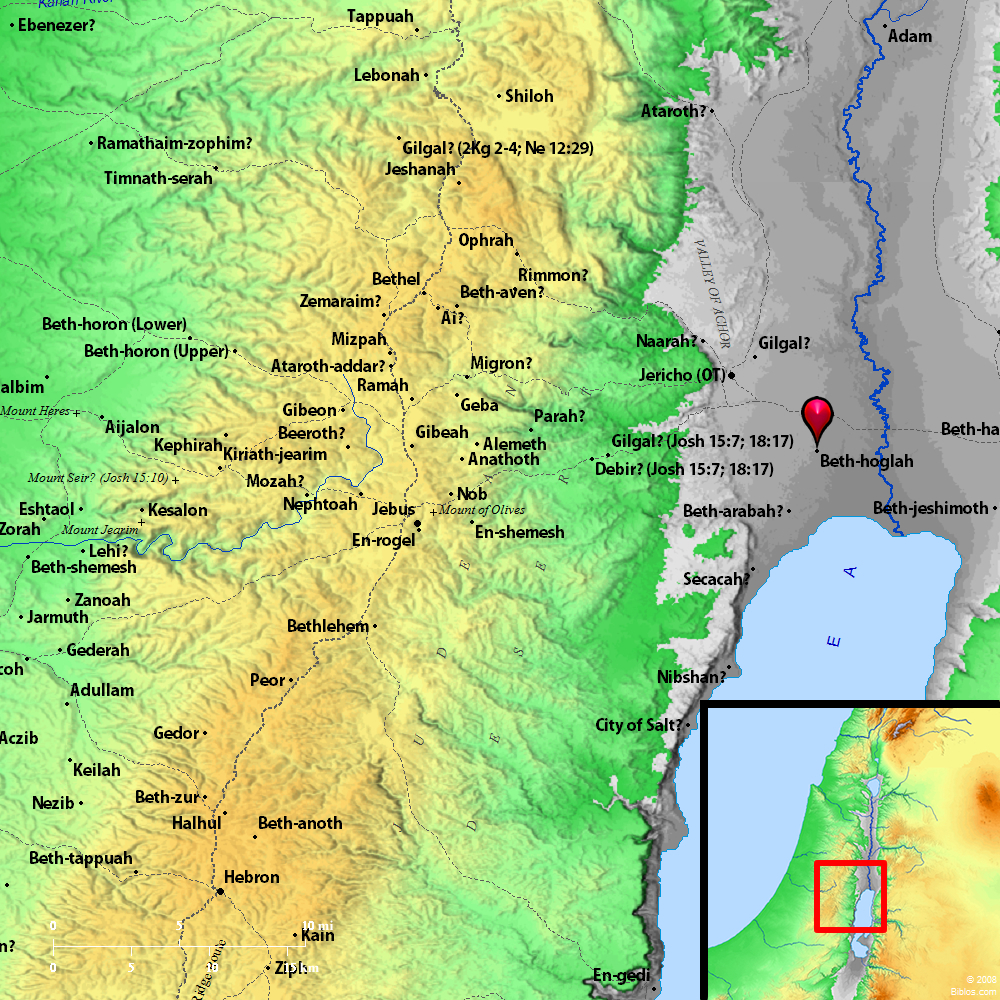 ---
Maps Created using Biblemapper 3.0
Additional data from OpenBible.info
---
You are free to use up to 50 Biblos coprighted maps (small or large) for your website or presentation. Please credit Biblos.com.
Occurrences
Joshua 18:21
Now the cities of the tribe of the children of Benjamin according to their families were Jericho, Beth Hoglah, Emek Keziz,
Encyclopedia
EMEK-KEZIZ
e-mek-ke'-ziz (`emeq qetsits; the King James Version Valley of Keziz (Joshua 18:21)):

A town in Benjamin named between Beth-hoglah and Beth-arabah, and therefore to be sought in the plain, probably South of Jericho. The name has not been recovered.
Strong's Hebrew
H7104: Qetsits
a city in Benjamin