Atlas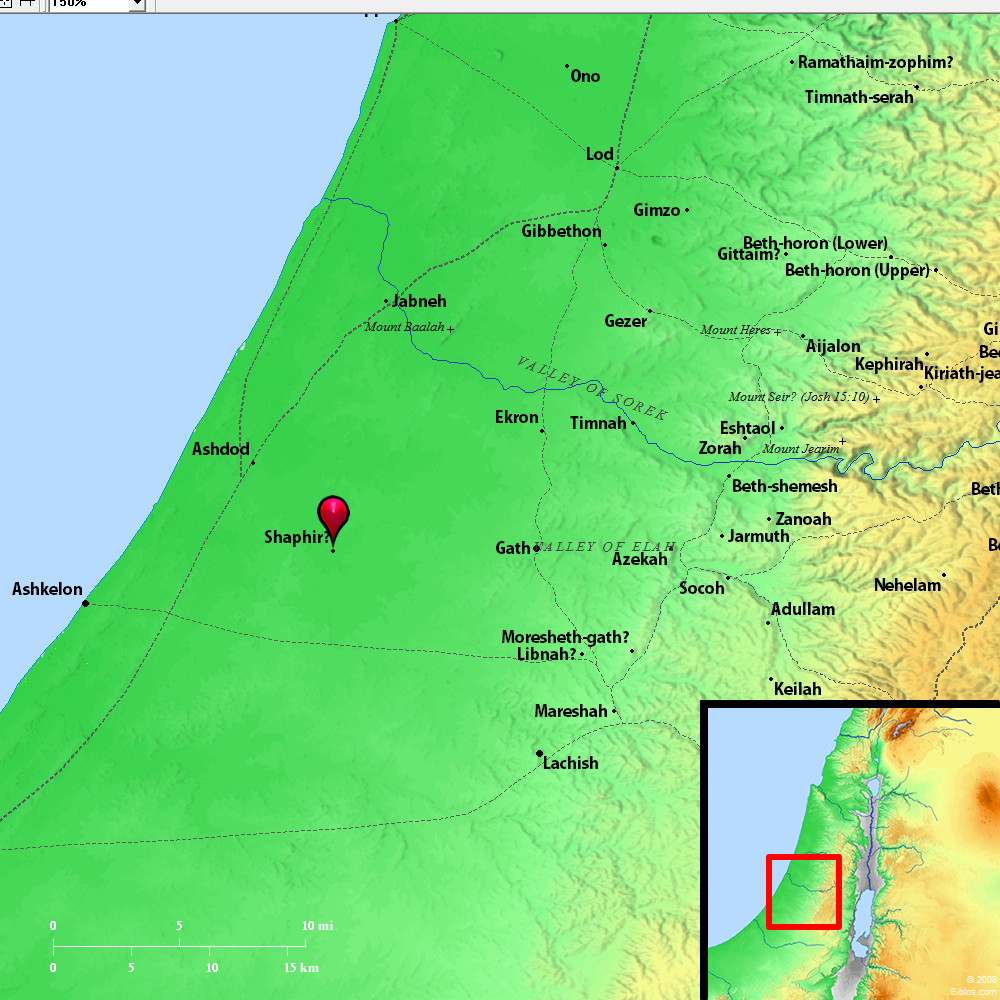 ---
Maps Created using Biblemapper 3.0
Additional data from OpenBible.info
---
You are free to use up to 50 Biblos coprighted maps (small or large) for your website or presentation. Please credit Biblos.com.
Occurrences
Micah 1:11
Pass on, inhabitant of Shaphir, in nakedness and shame. The inhabitant of Zaanan won't come out. The wailing of Beth Ezel will take from you his protection.
Encyclopedia
BETH-EZEL
beth-e'-zel (beth ha-'etsel; oikos echomenous autes; literally, "adjoining house"): A place named along with other cities in the Philistine plain (Micah 1:11). The site has not been identified. By some it is thought to be the same as Azel of Zechariah 14:5; but see AZEL.
Strong's Hebrew
H1018: Beth Haetsel
a place in Judah