Atlas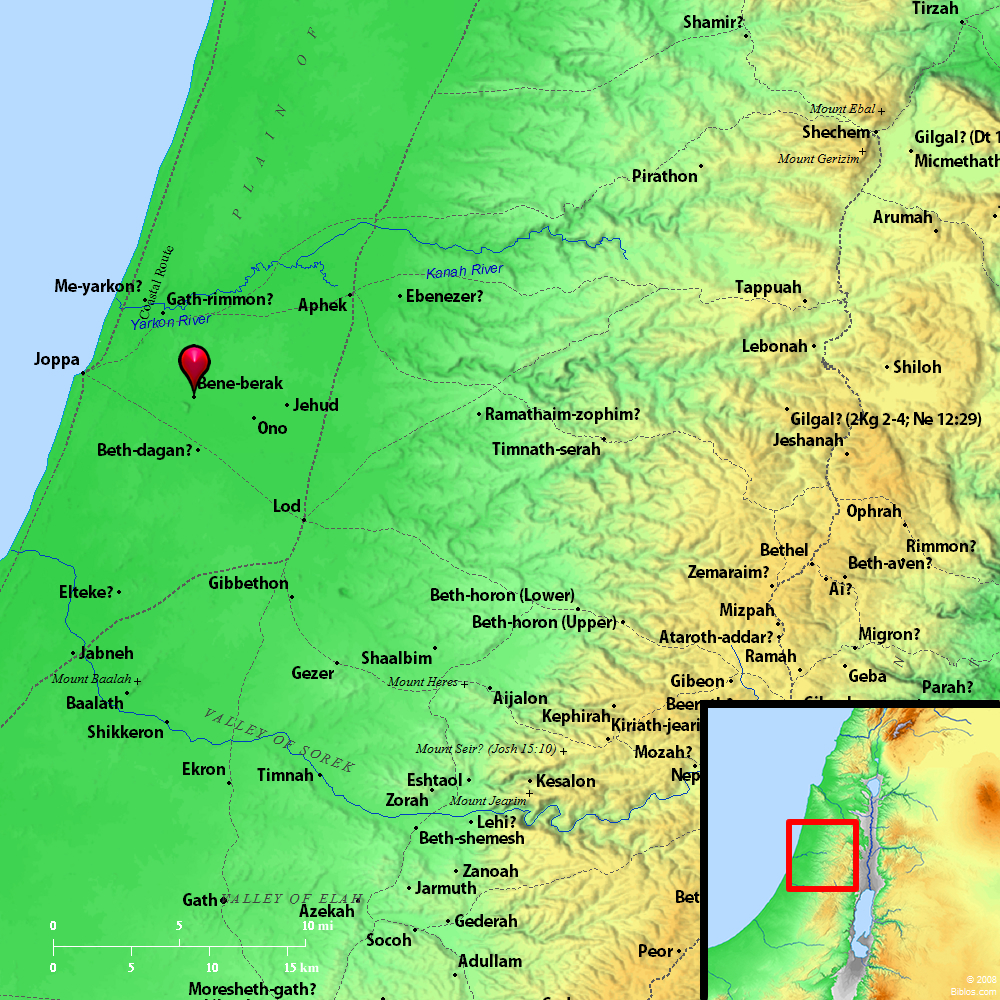 ---
Maps Created using Biblemapper 3.0
Additional data from OpenBible.info
---
You are free to use up to 50 Biblos coprighted maps (small or large) for your website or presentation. Please credit Biblos.com.
Occurrences
Joshua 19:45
Jehud, Bene Berak, Gath Rimmon,
Encyclopedia
BENE-BERAK
ben-e-be'-rak (bene beraq; Banebarak): A town in the territory of Dan (Joshua 19:45), represented by the modern village Ibn Ibraq, about an hour Southeast of Jaffa.
---
BEN'E-BERAK, now Ibn Ibrak, 4 1/2 ms. e. of Joppa and mentioned only in Josh. 19:45.
Strong's Hebrew
H1139: Bene-beraq
"sons of lightning," a city in Dan