Atlas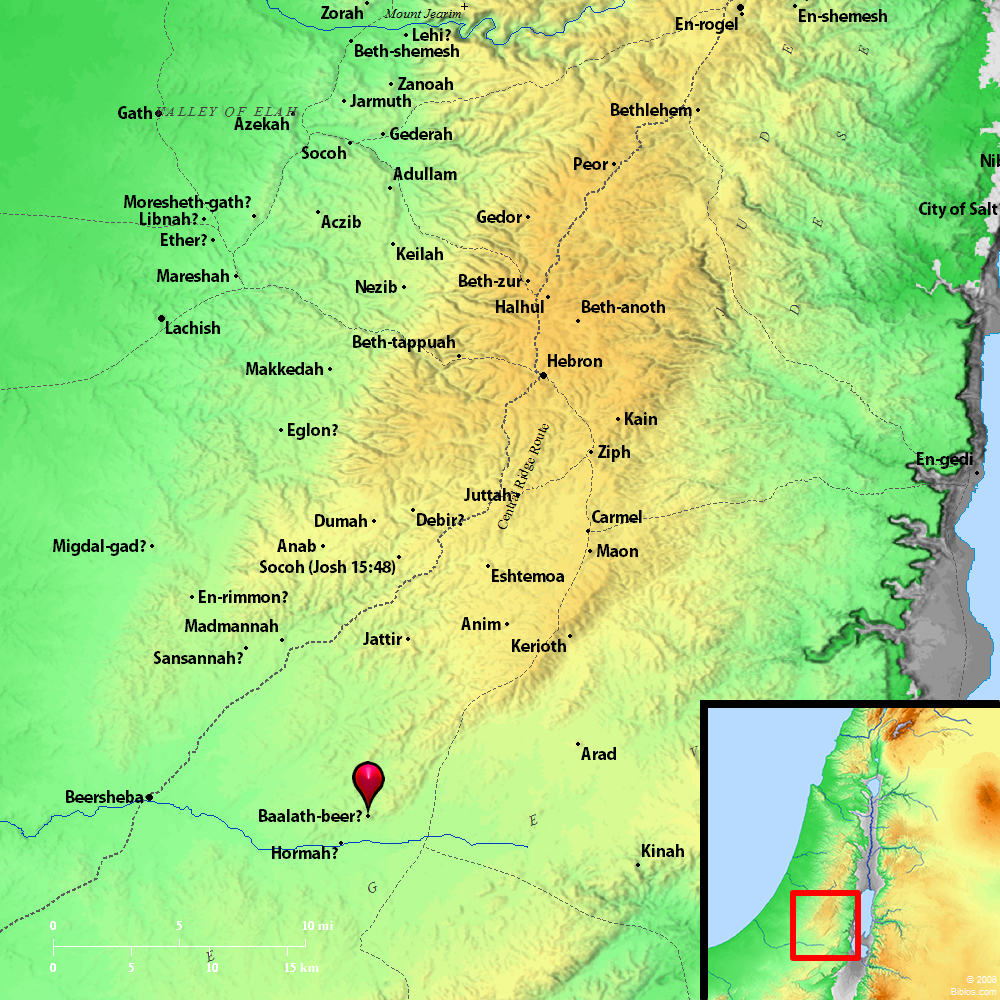 ---
Maps Created using Biblemapper 3.0
Additional data from OpenBible.info
---
You are free to use up to 50 Biblos coprighted maps (small or large) for your website or presentation. Please credit Biblos.com.
Occurrences
Joshua 19:8
and all the villages that were around these cities to Baalath Beer, Ramah of the South. This is the inheritance of the tribe of the children of Simeon according to their families.
Encyclopedia
BAALATH-BEER
ba'-a-lath-be'-er ba`alath be'er "lady (mistress) of the well"; (Joshua 19:8 (in 1 Chronicles 4:33, Baal)): In Jos this place is designated "Ramah of the South," i.e. of the Negeb, while in 1 Samuel 30:27 it is described as Ramoth of the Negeb. It must have been a prominent hill (ramah = "height") in the far south of the Negeb and near a well be'er. The site is unknown though Conder suggests that the shrine Kubbet el Baul may retain the old name.
Strong's Hebrew
H1192: Baalath Beer
"mistress of a well," a city in Simeon