Atlas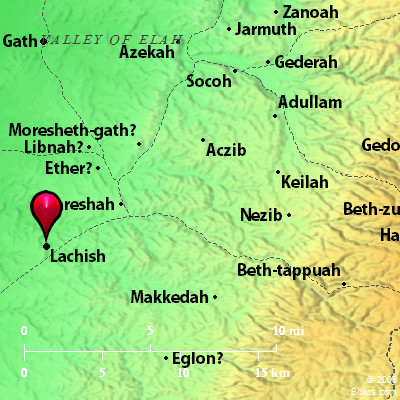 ---
Maps Created using Biblemapper 3.0
Additional data from OpenBible.info
---
You are free to use up to 50 Biblos coprighted maps (small or large) for your website or presentation. Please credit Biblos.com.
Occurrences
Joshua 15:38
Dilean, Mizpeh, Joktheel,
Encyclopedia
DILEAN
dil'-e-an (dil`an, "cucumber"): A town in the Shephelah of Judah named with Migdal-gad and Mizpeh (Joshua 15:38, the English Revised Version "Dilan"), which lay probably on the North of Lachish and Eglon. It has not been identified.
Strong's Hebrew
H1810: Dilan
a city in Judah