Atlas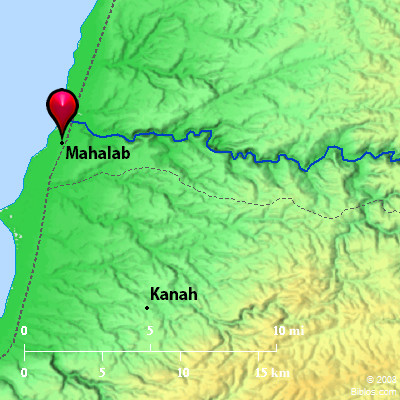 ---
Maps Created using Biblemapper 3.0
Additional data from OpenBible.info
---
You are free to use up to 50 Biblos coprighted maps (small or large) for your website or presentation. Please credit Biblos.com.
Occurrences
Judges 1:31
Asher didn't drive out the inhabitants of Acco, nor the inhabitants of Sidon, nor of Ahlab, nor of Achzib, nor of Helbah, nor of Aphik, nor of Rehob;
Encyclopedia
AHLAB
a'-lab ('achlabh, "fat or fruitful"): A town of Asher. It is clear, however, that the Israelites failed to drive away the original inhabitants (Judges 1:31). Some have identified Ahlab with Gush Halab or Geschila, Northwest of the Sea of Galilee.
Strong's Hebrew
H303: Achlab
a city assigned to Asher